Powder Coating or Epoxy...Which is Better?
There is much debate over the issue of powder coating versus epoxy coating. Which one is better entirely depends on what you are coating, the conditions it will be subjected to and, in the end, your personal preference. This is what happens under your powder coating as soon as there is the slightest damage. Powder coating is popular right now and therefore we get requests for powder coating almost every day. We are not fans of powder coating due to the following reasons: Powd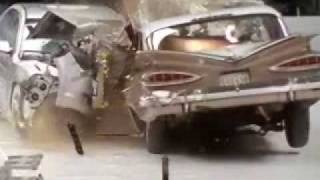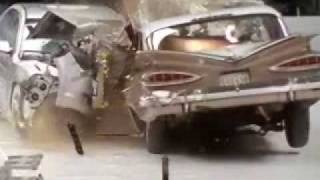 Old Cars vs. New Cars...Which is Safer?
For more than 40 years I have worked on cars and am now the proud owner of RustBlasters, in Chilliwack, BC. I have always believed that the older cars, with their tough, solid metal bodies were much safer in a crash than their newer fiberglass counterparts. But out of curiosity the other day, I investigated…and you may be surprised at what I found. What I have found out is that while the quality and substance of modern day cars appears to be inferior, they are actually design